What is TRIM?
The Notice of Proposed Property Taxes, also called a 'Truth in Millage' (TRIM) Notice, is mailed to property owners in mid to late August each year. The notice outlines your property's market, assessed and taxable values and any exemptions you may have.
How to find your TRIM:
Step 1:
Use the search bar in the top right-hand corner of the Property Appraiser website.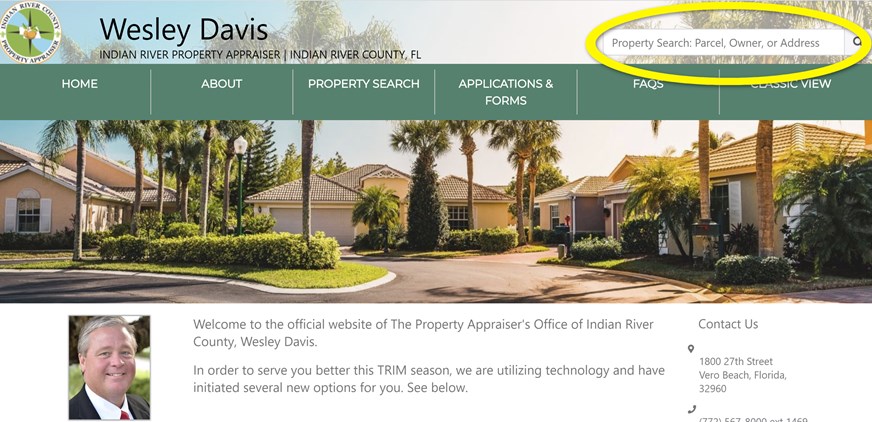 Step 2:
A) Type in the property's digits.

B) For a more refined search, you can also type in the property's digits and street.

Once entered, click Search.

You will be brought to this page.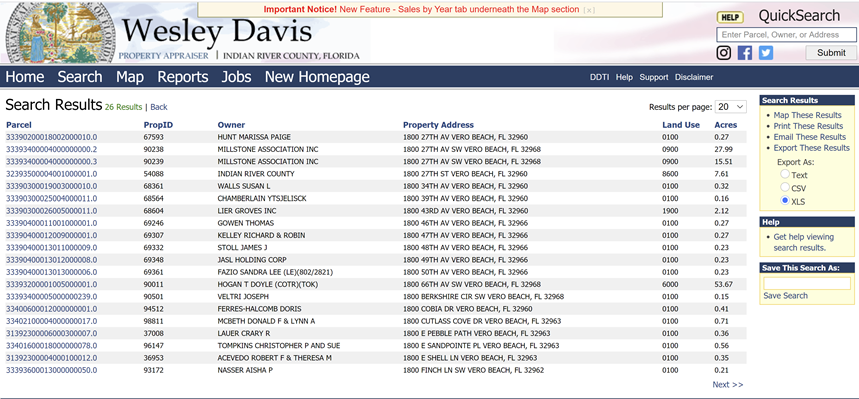 Step 3:
Locate the property you are searching for.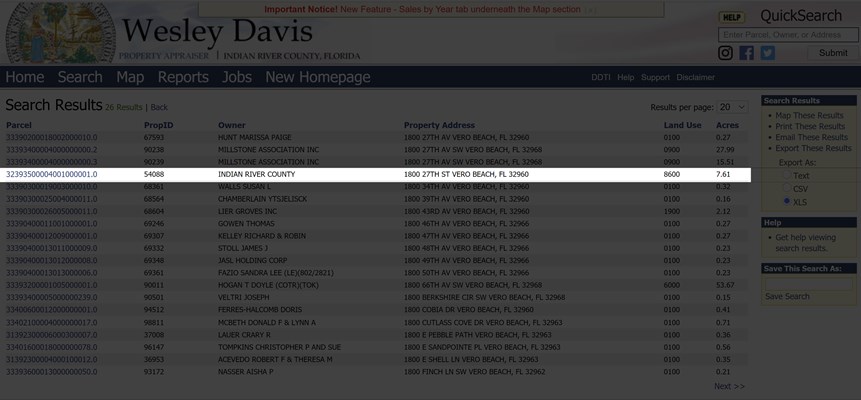 Step 4:
Click the Parcel number.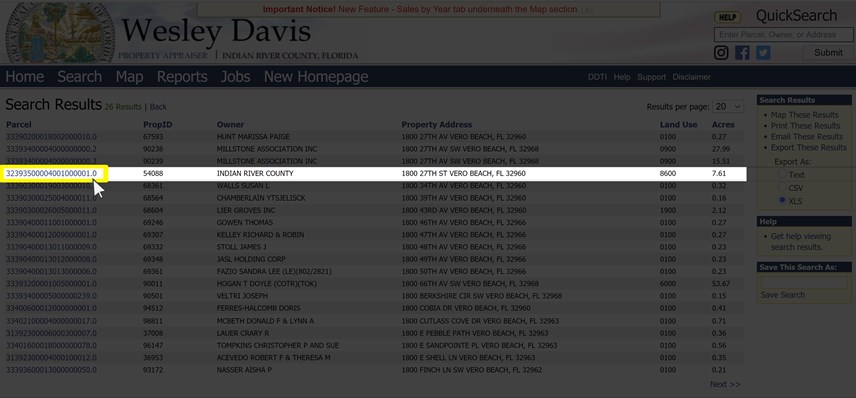 You will be brought to this page.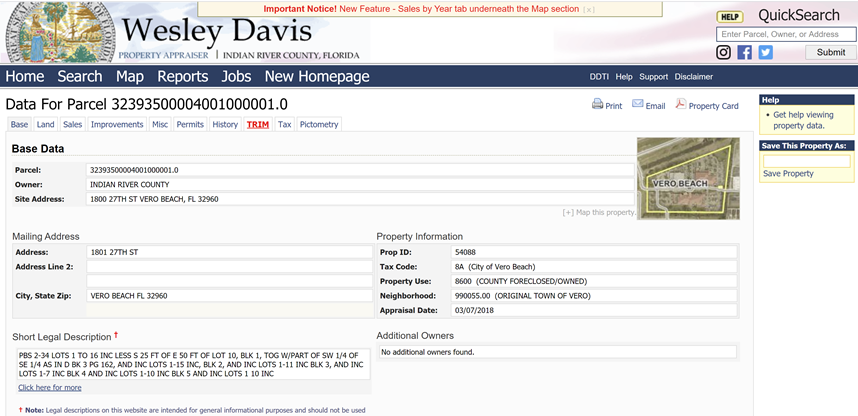 Step 5:
Click "TRIM", located in big red letters in the menu tab.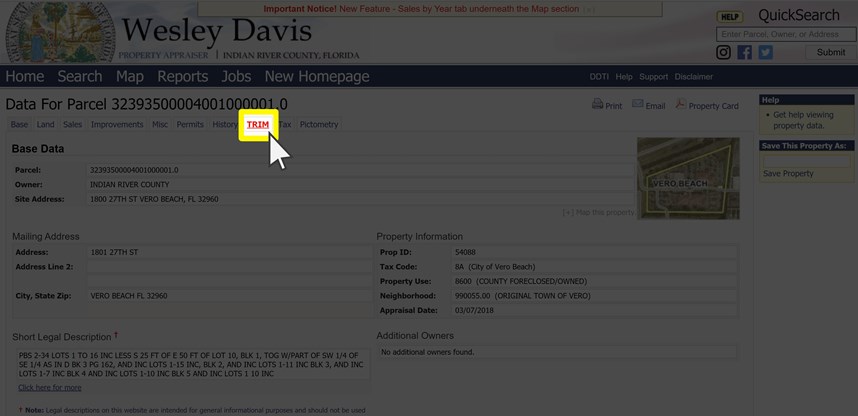 You will be brought to this page.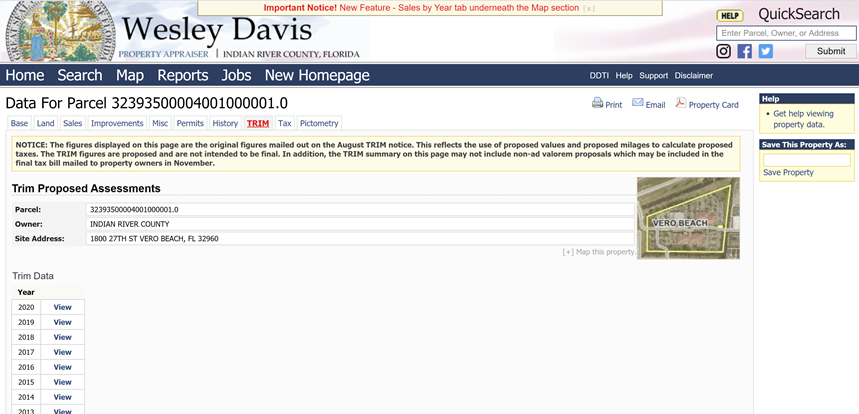 Step 6:
Click "View" next to the year you would like to locate.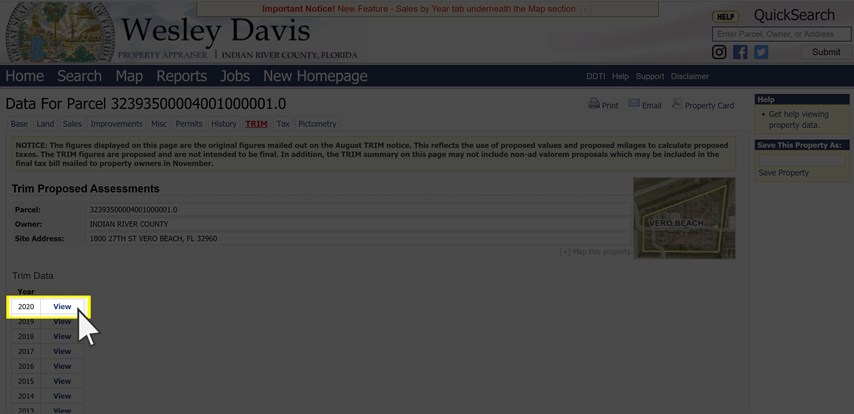 You have arrived!
You are now viewing your TRIM notice.
You can download, save, print it, and more.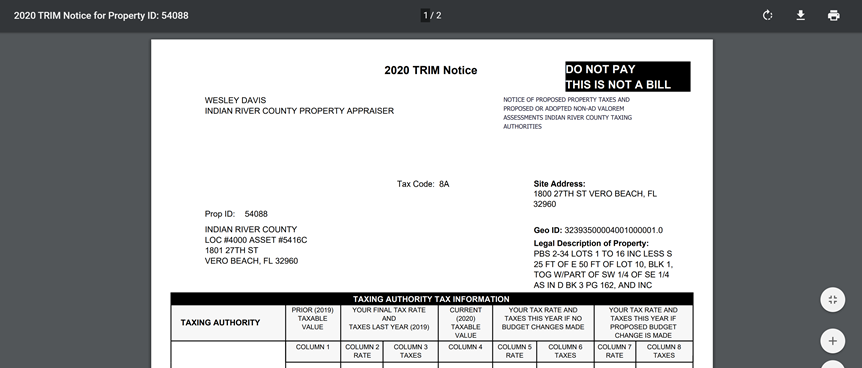 If you have additional questions, need help, or would like more information regarding TRIM,
please call our TRIM Hotline:
772-226-1469
You can also request a virtual video appointment, an in-person appointment, or a pre-paid envelope HERE.